Mick Alexander – Director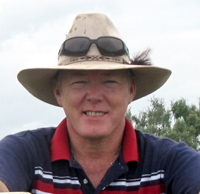 Mick is a director of "GBP Qld" and the driving passion behind implementation of Grazing BMP and best practice grazing and cropping management in the rural industry today. Mick designed the concept of an industry wide BMP for grazing in 2008. Although supported by Qld Govt agencies and NRM groups, it was not taken up by industry at the time.
Mick and wife Noela and their twin sons, Mathew and Lachlan are based in Rockhampton, Queensland. Mick has been continuously involved in the grazing and cropping industry since growing up on the family farm on the Darling Downs, Queensland.
He worked in the family business for 10 years and eventually decided there was more to life than family conflict. Mick completed tertiary education, initially at Dalby Agricultural College and later at University of Queensland, Gatton. He has a sound understanding of both the climatic/ soil management issues of grazing in Australia and the economics of making the business work today. Mick has worked in the areas of resource management since 1993. His focus is on assisting people to manage change in rural communities and to take action towards a happier healthier future. Mick is a key trainer of sustainable grazing systems, understanding carbon, the Technology of Growing Grass (TOGG) workshop, soil nutrition and microbiology and computerised property planning.

M: 0438 395 255
E: mick@grazingbestprac.com.au
Noela Alexander – Accounts Manager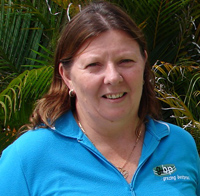 Noela is a partner in GBP Qld and full-fills the role of Finance and Accounts Manager for the business as well as designing fliers and marketing. She was born in the Rockhampton district, schooled locally and worked within the region for most of her life. Noela has 25 years of experience in administration and accounts management and will ensure you are looked after as a quality client. Noela is passionate about family and lifestyle and is committed to ensuring both staff and client's family values are maintained.
If you have any queries on products, services, value or benefits, please call Noela. She has established a credit card accounts system and a direct debit to bank account program to enable easy payment by clients.
Ph: 0438 361 100
E: noela@grazingbestprac.com.au